About Me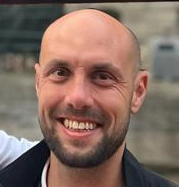 Summary
Trench Digital is the trading name used by me, Jack Watts. I am an independent media solutions consultant based in London, UK. Having worked for globally recognised brands such as Technicolor and Deluxe, I have gathered decades ofs' experience in the Media and Entertainment industry and haved aided in cultivating multiple workflows and implementations still relied upon today. My specialist discipline is in software engineering surrounding the implementation of advanced formats such as Digital Cinema and IMF along with a complete understanding of their underlying and peripheral industry standards.
Professional Experience
I started my career in Ireland as a 35mm Projectionist. I was one of the first people in the country to venture into Digital Cinema mastering and delivery. During this period I provided training to facilitate the transition from Film to Digital. My main focus of business through my servicing agency at the time, Danai Media Services was ofering DVD, Blur-Ray and D-Cinema mastering as well as servicing film festivals and providng on-site remastering of content as during the age of digital transtion, lets just say there was a lot of mess delivered (non-compliant material) which needed to be conformed ahead of their screening. This servicing outlet eventually merged with another company called 'The Company' which focused on Short Film and Theatre productions, Danai was to become the media servicing arm of the new venture which was rebranded into Trench Entertainment where I over saw Post Production Directorial duties. This company was then dissolved in 2012 when I moved to London and took up a residency in Technicoloor and eventually Deluxe post merger.
In 2018 I exited Deluxe and started my own independant contracting company. resurrecting the brand Trench, I callled it Trench Digital. During this time I have worked to many high profile hollywood studios, international brands and provided education and training globaly from LA to London and across Europe. Unfortunately, due to COVID-19 and personal illness at the time, I had to revert Trench Digital to sole trader status.
Industry Participation
Over the years I have participate in many industry bodies that cater to the Film & TV industry. My participation is mostly on the engineering and standards development pillar of such organisation rather thatn the social more event driven side.
Organisation
Participation

Board Member 2018
Technical Manager
SMPTE DCP Transition Project SME Consultant

Standards Participating Member: TC 27C, TC 35PM
Co-Chair 21DC 2019 - 2023
Virtual Course Instructor 2019 - present

Participating Member
Chair Working Group 02 - Packaging & Delivery

IMF Technical Working Group
Development Stack
---
The following is a summary of the primary tech i use in my day-to-day. You can read more about the stacks I use by following me on stackshare.io/jackwatts.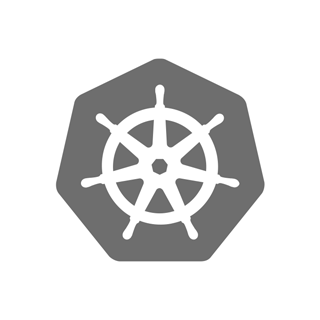 Hobbies & Interests
---
My favourite music is classical though I do have an eclectic interest. I am fascinated with Sharks since a young age and enjoy reading and researching the latest in shark science. I try to go diving when I'm in a climate that allows it. I once had a passion for Cinema however given my tenure in the industry it has somewhat waivered over the years however it has been replaced with a recent penchant for DIY! And I can't forget about coffee and of course Guinness and whiskey. And no, it is not the same nor will it ever be outside of Ireland!
Credits Reel
---
The following credits reel is a collection of some of the titles I worked on as a Digital Cinema Compressionist before pivoting fulltime into the technology and solutions that exist under the under the hood!
Music: Hypnotica [Choir and No Choir Mix], Two Steps From Hell, Album: Legend (2008)
Current
---
My current full-time commitment is with a London based company called base. Here I am accountable for the strategy, design, implementation and traction of product development for the company's digital transformation product portfolio. it has a strong focus on media technology for Film and Broadcast.